ORDER - WE SHIP WORLDWIDE!
E-mail at belphegor@aon.at to reserve the item you want and
where you come from!
Please specify which size you'd like in your order.
We only accept

worldwide!
Prices do not include postage.

Free shipping for purchases from Austria for over €100.
The rest of Europe, free shipping over €120.

We guarantee the quick shipment of your order.
Note:

minimum order value - 30 Euro
Order LATEST Album Totenritual [2017]!!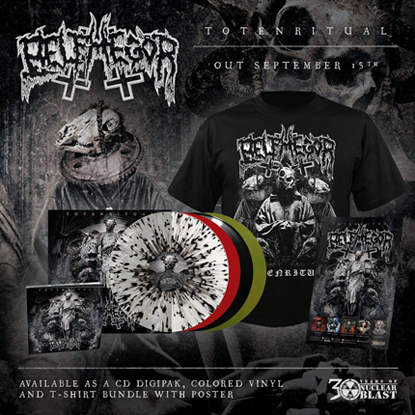 Support BELPHEGOR and order »TOTENRITUAL« physically here: http://nblast.de/BelphegorTotenritualNB

Order »TOTENRITUAL« digitally and receive 'BAPHOMET' instantly or stream the song: http://nblast.de/BelphegorDigital

Listen to the track in our NB Novelties playlist: http://sptfy.com/2zZF